FAID 2019, Houston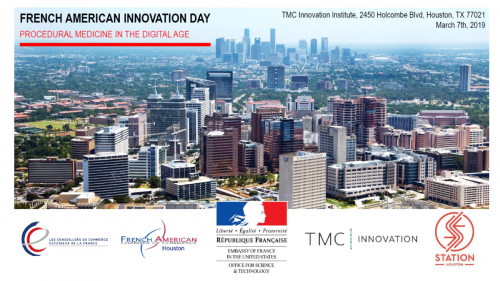 FAID 2019, Houston
LIRIS at FAID 2019 conference "French American Innovation Day" in Houston.
---
LIRIS will be present at the FAID 2019 conference "French American Innovation Day" of Houston, organized by the Office for Science and Technology of the Embassy of France in the United States, in partnership with the French-American Chamber of Commerce of Houston and the TMC Innovation Institute.
This event brings together American and French specialists, researchers and startups, around the latest technological innovations in digital medicine, with the aim of exchanging and promoting transatlantic partnerships in research and innovation.
This 2019 event is titled "Procedural Medicine in the Digital Age" and will be organized around the two main axes:
- Computer Assisted Surgery & 3D Visualization Tools
- IA & Machine-Learning in Medical Imaging and Health
Guests at FAID 2019, Hugues Berry (BEAGLE team) and Florence Zara (SAARA team) will speak with two presentations respectively on the topics "INRIA research on the forefront of digital sciences for medicine" and "Towards the design of simulators of medical-surgical gestures - An instrumental childbirth delivery simulator ".
Program and detailed information on the official website http://faid-houston.france-science.org.