[Awareness-raising for gender equality] In June, let's mobilise in a good mood for women's rights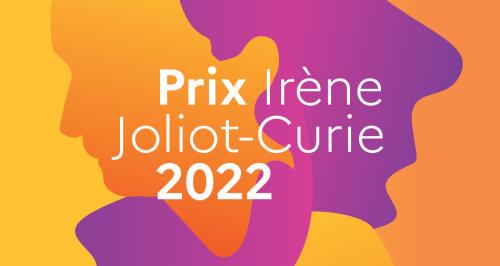 [Awareness-raising for gender equality] In June, let's mobilise in a good mood for women's rights
The LIRIS Gender Equality Commission wishes to launch weekly spots on women in science, new masculinities and in general reflections on a new possibility for the scientific community. The aim is to raise awareness and to reflect on this theme that affects us.
---
Two calls for applications for women & science awards!
Call for application for the Thierry Célérier Prize - Women & Science 2022 
 
https://www.femmesetsciences.fr/news/appel-à-candidature-prix-thierry-célérier---femmes-%26-sciences-2022
 
The application call for this prize to encourage talented young women with disabilities is open from 30 April to 30 June 2022.
Call for applications for the Irène Joliot-Curie Prize 2022
Since 2001, the Ministry of Higher Education and Research has been committed to promoting the place of women in research and technology in France with the Irène Joliot-Curie Prize, with the support of the Academy of Sciences and the Academy of Technologies.
 
The prize is awarded in 4 categories:
- The "Woman Scientist of the Year" prize rewards a woman who has made an outstanding contribution to the field of public research through the openness of her subject, the importance of her work and recognition in her scientific field nationally and internationally. It is endowed with 40,000 euros;
- The "Young Woman Scientist" prize highlights and encourages a scientist who defended her thesis less than 10 years ago and is distinguished by a career path and work that make her a talented specialist in her field. It is endowed with 15,000 euros;
- The "Women, Research and Enterprise" prize is awarded to a woman who has developed scientific and/or technical innovations in a research and development function, working within a company or contributing to the creation of a company. It is endowed with €15,000;
- The "Special Commitment Prize" rewards a woman whose work in the field of fundamental or applied research has made a remarkable contribution to the development of our knowledge of biodiversity, taking into account the major challenge of biodiversity erosion, the interaction between species or biodiversity as a source of biomedical innovation. Created in 2020, this prize has been renewed and perpetuated. It is endowed with €40,000.
 
The closing date for applications is midnight on Thursday, 8 September 2022.
 
All the documents relating to the applications are available on the website of the Ministry of Higher Education and Research (https://www.enseignementsup-recherche.gouv.fr/fr/prix-irene-joliot-curie-lancement-de-l-edition-2022-8593)