[Awareness-raising on gender equality] Brilliant women who revolutionised computing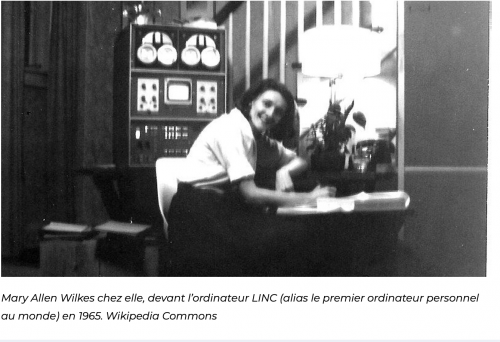 [Awareness-raising on gender equality] Brilliant women who revolutionised computing
The LIRIS Gender Equality Commission wishes to launch weekly spots on women in science, new masculinities and in general reflections on a new possibility in the scientific community. The aim is to raise awareness and to reflect on this theme that affects us.
---
These brilliant women who revolutionised computing and who no one knows about, By Lucy Dricot
An article that offers a brief overview of the female computer scientists and mathematicians who have shaped the digital landscape and who deserve to be highlighted more for their contributions.
https://www.rtbf.be/article/ces-femmes-brillantes-qui-ont-revolutionne-linformatique-et-que-personne-ne-connait-10982516?fbclid=IwAR0JycGUyzWjmhV2Dk9GsSN4kLdvZhEeqjgFtBGRLWo42dzZa672XjCa0wg